From US 131, Take The Exit For 36th St. and go west on 36th St. to the First Traffic Light, and Turn Left(South), On Clyde Park, Continue Down for Approximately 1/4 mile to Ariebill, and Turn Right. The Christmas Light Display Will Be Located on  Your Left.


If you have any memories you'd like to share post them on the about Joey page. Any comments or suggestions about the christmas display, post them on the Christmas Display page.

Our Christmas Light Display

This Years Christmas light display has Over 24,000  lights dancing insink to the sounds of christmas music. The music is transmitted through a FM transmitter and can be picked up on your car radio at 106.7  Hosted by the one and only, DJ JINGLES. This year we have 1 show playing and consists of 11 songs. Overture, Frosty the Snowman, The Chimpmunk Christmas, Your A Mean One Mr.Grinch, We Are Santa's Elves, Santa Clause is Coming to Town, Wizards In Winter, Queen of The Winter Night, Christmas Eve Sarajevo, A Mad Russian Christmas, and Have a Holly Jolly Christmas. During the show you may be visited by  Yours truly, DJ Jingles, or one of our Elves, and We have a Sweet Treat for all. After the show has played, it will repeat over. Please have respect for our neighbors, do not block, park, or turn around in their drive ways. And Please leave room for other Traffic to get by.

Shows Play From

5:00pm to 11:00pm

Photo's  from the 2010 display

Such Vibriant colors through out the display

Our Singing and Talking Santa

In Loving Memory of Our son Joey Lorentz

Rudolph the Red Nosed Reindeer

You might get lucky, and be visited by our Elves, who have a free treat for you.

Our Elves passing out Candy Canes to all the Kids

Video's from 2009 Christmas Display

Video from 2008 Christmas Display

Please feel free to sign our guest book and leave a comment on what you thought of the Christmas Light Show, or any suggestions, or Ideas for future shows.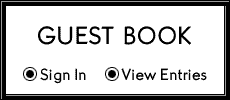 Photo's from the 2011 Display

Video's of the 2011 Light Display

Video's of the 2010 Light Display